BodyBio PC (Phosphatidylcholine)
BodyBio PC — a pure liposomal phospholipid complex — provides the building blocks of your cell membranes, repairing and protecting each of your 70 trillion+ cells. Aging and toxin exposure cause your cells to break down, and phospholipids are critical to rebuild and maintain their health from the brain to the gut and everywhere in between.

You feel the power of these phospholipids as improved brain function, mental clarity, smoother digestion, better detox, and more consistent energy. That's what makes BodyBio PC the foundation for your cellular health
Promotes Brain Function

Protects Your Cells

Supports Healthy Aging

Cellular Energy
Lasting Health Starts From Your Cells.
BodyBio PC combines four forms of pure phospholipids for quick absorption to rebuild every cell in your body, benefitting every key system.

Keeping all of the systems in the body running optimally is hard to do with diet alone. BodyBio PC works to give your cells the boost they need to work better, in turn supporting every system in your body to thrive.

Since PC decreases as we age, more doctors are recommending supplementation with phosphatidylcholine to ensure we're keeping our cells, and in turn, entire body healthy at any age.

Whether you're hoping to heal a current health concern like digestive, cognitive or immune function, or prevent future problems, studies show that increased levels of Phosphatidylcholine (PC) can help the body heal while also improving brain function, mental focus, and memory.

BodyBio PC, a unique phospholipid complex developed by our founder Ed Kane 30 years ago, is designed to repair and protect each and every one of your 70 trillion+ cells.
Phospholipids are the building blocks of your cell membranes and the protectors of your cells. They allow nutrients into the cell and escort waste out (along with the help of proteins). They also allow the cell membrane to communicate with other cells, a vital process for keeping your body humming along smoothly — from balanced immunity to cardiovascular function to nervous system regulation and more.
BodyBio PC is your ultimate health optimization tool — because you can't address larger, more complex health issues without first rebuilding your cells, the foundation of YOU. If you're looking to recover from a chronic condition, PC is your first step in true healing from the cells up. Just looking for general health maintenance? Prioritize your health at any age using PC to support your cellular function across the board.

BodyBio PC is for everyone because everyone is made up of cells. (70 trillion of them!) You give those cells the nutrients they need, and they'll reward you with health and vitality at every age.
To enhance and rebuild the integrity of your cells, simply take 2 softgels or ½ tsp daily. If you are struggling with a health concern, we recommend working with a healthcare practitioner that is knowledgeable in lipid replacement therapy.

May be taken on an empty stomach or with a meal as desired.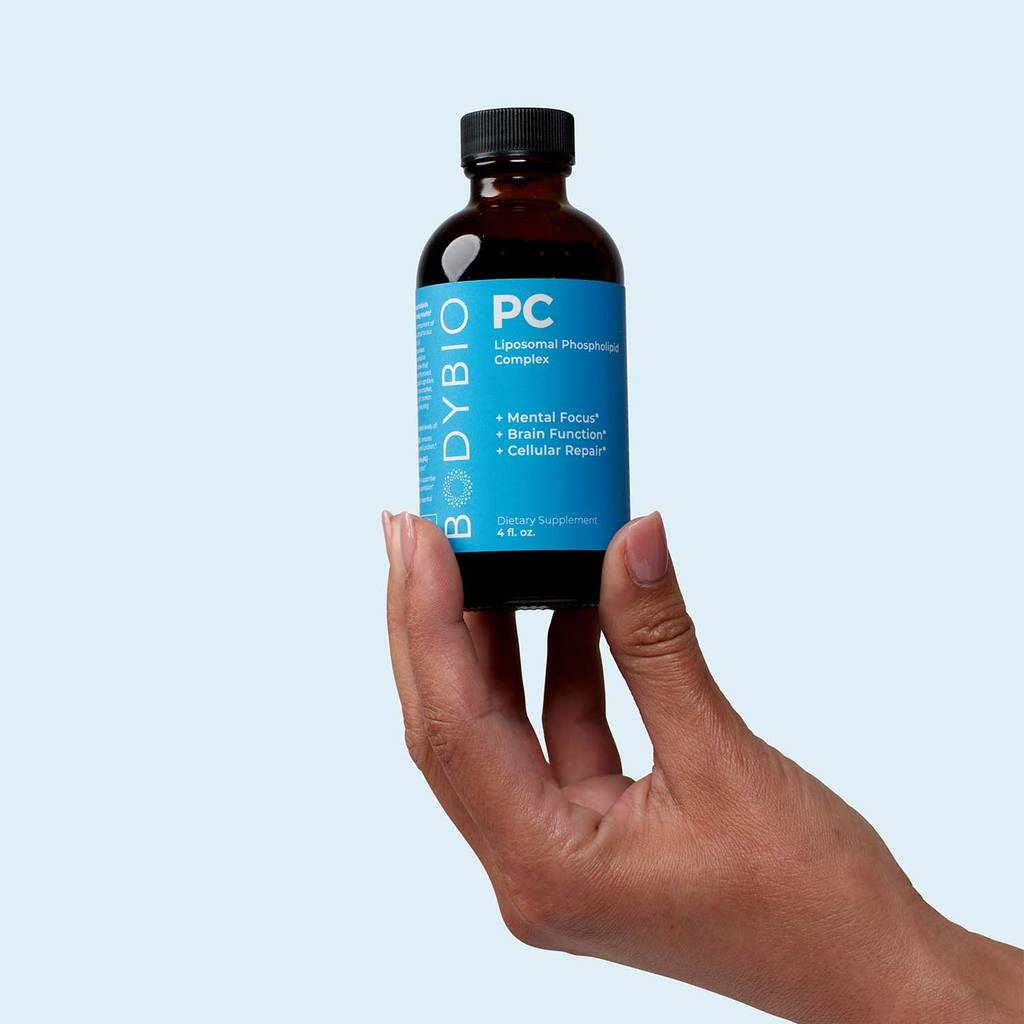 Reverse Aging at the Cellular Level
Your brain is made up of 50% lipids, and about half of those are phospholipids1. Your brain starts to lose phospholipids as early as your 20s, reaching up to 20% loss by your 80s (even if you're healthy!)2. That's why it's important to supplement pure phospholipids for healthy aging and brain function well into your golden years.
1. Jong Hyuk Yoon et al. ,Brain lipidomics: From functional landscape to clinical significance.Sci. Adv.8,eadc9317(2022).DOI:10.1126/sciadv.adc9317
2. Emre, C., Do, K. V., Jun, B., Hjorth, E., Alcalde, S. G., Kautzmann, M. I., Gordon, W. C., Nilsson, P., Bazan, N. G., & Schultzberg, M. (2021). Age-related changes in brain phospholipids and bioactive lipids in the APP knock-in mouse model of Alzheimer's disease. Acta neuropathologica communications, 9(1), 116. https://doi.org/10.1186/s40478-021-01216-4
Which PC formula is right for me?
For those that prefer softgels to liquid, these work just like their liquid counterpart but will be broken down in digestion before the PC can reach the blood stream.
PC liquid is more readily absorbed in the body since it does not have to be digested first. Due to its thick consistency, some prefer the capsule version.
What To Expect When You Start Taking BodyBio PC (Phosphatidylcholine) supplements
As with any supplement or new health routine, your experiences will vary depending on your age, diet, exercise, and overall state of health. BodyBio PC will start increasing levels of phospholipids shortly after you take it and will continue to maintain those elevated levels with regular supplementation.
Typical results: Increased clarity, mental alertness, energy, and decreased brain fog.*
Expect improved cognitions and recall. Long term users of BodyBio PC have also reported boosts in quality of life and well-being as well as sustained energy throughout each day. PC functions as a maintenance supplement ensuring that cells maintain their health and integrity to function well throughout your life. Similar to ensuring your car's performance does not decline over time by doing frequent checkups, PC supplementation allows for continued optimal performance.
Frequently Asked Questions
Does BodyBio PC contain soy?
BodyBio PC is derived from soy lecithin and the final product has zero presence of soy proteins - it is the protein component of soy that is allergenic and/or estrogenic. While we cannot guarantee our products do not contain trace amounts of soy protein, we routinely conduct DNA and allergen testing on each product with an independent laboratory. We test every single batch through a third party analysis. Our PC is created using a proprietary extraction process leaving a highly purified complex of PC, PE, PS and PI. Because of our extraction process, the final product is a complex of isolated phospholipids that form liposomes while soy lecithin will not form liposomes in the body. Liposomes pass through the digestive system, allowing nutrients to get directly to the cells. Please consult your HCP before taking if you are allergic to soy.
How long will it take for me to feel the effects?
As with any supplement or new health routine, your experiences will vary depending on your age, diet, exercise, and overall state of health.
BodyBio PC will start increasing levels of phospholipids shortly after you take it and will continue to maintain those elevated levels with regular supplementation. It may take some time to feel the benefits of increased phospholipids (promoting cellular repair and supporting cellular function), but ultimately, BodyBio PC is helping your cells remain resilient in the face of everyday stresses.*
Long term users of BodyBio PC have reported boosts in quality of life and well-being as well as sustained clarity throughout each day.
Why is Ethanol in BodyBio PC?
Ethanol is used to extract the phospholipids from the soy concentrate. The ethanol is then removed by vacuum distillation; however, there is a small amount that is left.
BodyBio PC is not a vitamin but a highly concentrated mixture of phospholipids with the highest being Phosphatidylcholine, the main component of our cell membrane. BodyBio PC is made through a proprietary extraction process. The result is a complex of pure phospholipids which naturally form liposomes in the body. Non-liposomal PC is broken down by digestion and will not yield the same results.
Do you offer bulk discounts?
Yes, we offer 20% off 6 bottles and over on the 16 oz and 300 softgels variants.
BodyBio PC (Phosphatidylcholine) Reviews
Stephanie P.

Verified Buyer

Body Bio PC

I I'm so glad someone recommended BodyBio PC to me. I really started to feel better after taking. I have been taking now for 3 months and can feel the change in my over all focus and energy.

Thank You

I love BodyBio PC!! I feel like it wakes my brain up!!

Great product

Definitely feel this is working. Just ordered my second bottle so hopefully improvement will continue. Nothing specific so far, just keeping up energy and staying well despite all around me getting colds and flus.

Great Supplement

I have suffered with hypothyroidism for years, I am always tired.; my body doesn't recognize any meds my Dr. has tried. Since I started taking BioPc I am feeling so much better. I am waiting to see labs. Thank you for the relief I am feeling!

Which is better? Liquid or gel tabs??

Which is better..gel tabs or liquid? I tried liquid with no real results…

B

BodyBio

3 weeks ago

The liquid and softgels contain the same PC. The only difference between the two is the liquid version travels directly to your cells while the softgel has to be broken down in your stomach before the PC can make its way to the cells.

We recommend taking PC for a minimum of six weeks to realize the full effect but we understand if it didn't work for you.

Please feel free to reach out to our team at help@bodybio.com if you have any additional questions or would like additional assistance.
Reviews Loaded
Reviews Added
We manufacture and rigorously test quality at our New Jersey HQ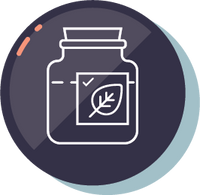 We carefully source the highest quality raw materials for our products – never oxidized or heat treated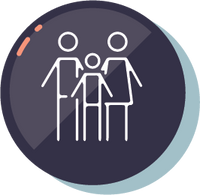 For over 25-years BodyBio has remained a family business. It's why we treat our customers like family and why thousands of doctors trust us with their patient's health
What clients say
"Phosphatidylcholine is a key nutrient for your brain, for your myelin, for your mitochondria, it's great for detox, it's great nutrition to help support repairing your myelin. Something I have every day as part of my self-care routine, something I recommend to many, many of my patients."

- Dr. Terry Wahls, MD