Vitamin B+
Vitamin B+ is a unique compound of nine essential B vitamins that work closely together: B1, B2, B3, B5, B6, Methyl B12, Folinic acid, 5-MTHF, and B7.
Supports Metabolism

Increased Energy

Methylated B's

Optimized Absorption
Energize on a Molecular Level
Vitamin B+ is a unique compound of nine essential B vitamins that work closely together: B1, B2, B3, B5, B6, Methyl B12, Folinic acid, 5-MTHF, and B7.
B vitamins are essential for many important life functions. BodyBio Vitamin B+ offers a well-balanced blend of key B vitamins to provide your body with the potency essential for good health.
No synthetic Folic Acid or Choline
Promote the immune and nervous systems
Support energy levels
Thiamine HCL, Riboflavin, NIacin, Calcium D-Pantothenate, Pyridoxine HCL, Pantesin HF55, Calcium Folinate, Methylcobalamin, dicalcium phosphateanhydrous, magnesium stearate, silica, and gelatin.
Frequently Asked Questions
B vitamins are water-soluble vitamins that play an important role in cell metabolism.
What are B vitamins used for?
B vitamins work together to support and increase the rate of metabolism, to maintain healthy skin and muscle tone, to enhance immune and nervous system function, to promote cell growth and division, and to help combat the symptoms and causes of stress and cardiovascular disease.
What is the recommended dose?
Take one to three capsules daily with food, or as recommended by your healthcare practitioner.
What are the side effects?
There are no known side effects at recommended dosages. However, stomach upset may occur if taken without food.
BodyBio Vitamin B+ Reviews
Barbara D.

Verified Buyer

No Comparison

These are the best I've tried. It works and I can feel the difference to other Vit B that I've taken. In comparison this is the Rolls Royce of others that I've tried (others I compare to a Mini).

I have tried many others because of funds but have to revert to Body Bio Vit B.

Products from BodyBio

I am hoping that using this product will eventually improve my previous neglect of these vitamins.

Amazing

With everything I've supplemented my body with from Bodybio seems to help more than with anything else I've ever tried, it has also reminded me to really believe that our bodies are so good at healing with the right help and I believe I've found some of the best help here.

B

BodyBio

6 months ago

We're so happy to hear you are pleased with our products! Thank you for both the feedback and kind words!

Team BodyBio

Gillian R.

Verified Buyer

Mrs

Excellent, have taken them for a year now .

Made a big difference!

It's helping me

Recent blood tests showed me to be low in various b vits despite taking a supplement, so I decided to try BodyBio's B+ as I use many of their other supps and find them good. Already after five days I could see improvement to the quality of my nails. I'm sure it's helping in other ways too.
Reviews Loaded
Reviews Added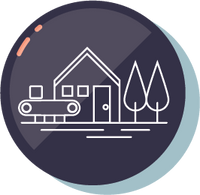 We manufacture and rigorously test quality at our New Jersey HQ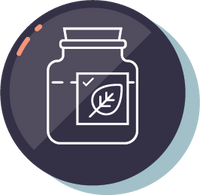 We carefully source the highest quality raw materials for our products – never oxidized or heat treated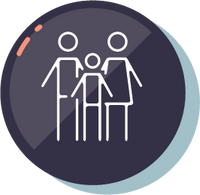 For over 25-years BodyBio has remained a family business. It's why we treat our customers like family and why thousands of doctors trust us with their patient's health